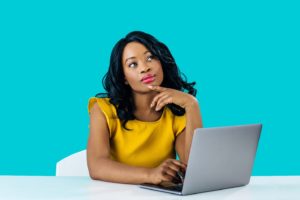 In the past, BOTOX® Cosmetic was usually seen as a treatment for mature individuals, perhaps in their 40s or older, who wanted to reduce the appearance of wrinkles. While people in that age group can certainly benefit from injectables, recent trends have seen a shift in the age of BOTOX® patients — many younger people are choosing to get it. Have you ever personally wondered, "At what age should I start BOTOX® in Chicago?" Let's talk about this intriguing question.
Are You Concerned About Wrinkles?
Every person's skin is unique, so there are no hard and fast rules about when someone should begin to consider investing in BOTOX®. However, there are a few guidelines that can help you decide if you should schedule a consultation with a qualified injector:
Do your wrinkles stick around? When you smile, frown, or squint, lines form in your skin. In young people, those lines tend to disappear when they relax their facial muscles. As time passes, however, those lines become more and more visible, even when the face is at rest. If you see wrinkles in your skin when your face is in a neutral position, you may benefit from BOTOX®.
Do you want to prevent wrinkles? Some patients choose to get BOTOX® before they notice wrinkles on their face. This practice, known as "preventive BOTOX®," relaxes muscles in the face so they do not have the chance to cause fine lines.
The Normal Age for Starting BOTOX®
BOTOX® is FDA-approved for patients as young as 18. However, injectors rarely see people under the age of 21 requesting treatment. When someone is interested in preventive injections, they usually come start in their mid-twenties. Others begin to seek treatment when they are approaching their milestone 30th birthday.
You should never feel pressured to get BOTOX® just because you have reached a certain age. Whether or not it is right for you depends on your unique skin, as well as on your feelings about your fine lines and wrinkles.
Are There Drawbacks to Starting Early?
While there are certainly some advantages to starting BOTOX® at a relatively young age, there are also some potential drawbacks. For example, some people find that they become resistant to the effects of BOTOX® over time. Additionally, overuse of it could lead to muscular atrophy that causes the face to take on an aged appearance.
Your local BOTOX® provider can discuss all the pros and cons of treatment with you. If you decide to wait to get started with injections, there may be other aesthetic services that can help you reach your skin goals.
There is no "ideal" age to start BOTOX®. It is a highly personal choice, and what is best for you depends on your goals and circumstances.
Meet the Practice
Ashley Louise is a physician assistant and expert injector at Wiesman Cosmetic Surgery. She has years of experience in her field and is qualified to offer a range of injectable anti-aging products, including BOTOX® in Chicago. If you are interested in pursuing this treatment, Ashley Louise and our team would be pleased to answer your questions. Contact us at 312-981-1290.