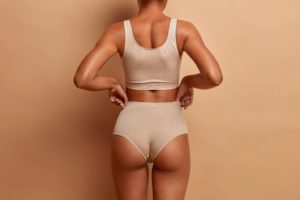 "Fat" is often regarded as an unpleasant word, but it is actually an essential part of the human body. Not only does it store certain nutrients, but it is also partially responsible for the smooth, attractive appearance of skin. Unfortunately, fat doesn't always collect in areas where it is most wanted. Fat transfer in Chicago is a procedure that aims to address this issue. Read on below to learn about some of the benefits of this aesthetic service.
Reduce Fat in Areas Where It Isn't Wanted
Would you like slimmer thighs or a or a flatter abdomen? Fat transfer uses liposuction techniques to take fat cells from these areas, potentially resulting in a more shapely body.
Fill in Wrinkles
Often, patients use dermal fillers, such as Juvéderm and similar products, to add volume to areas of the face that have begun to look thin and sunken. Fat transfer is a viable alternative to such treatments. Plus, unlike many dermal fillers, at least a portion of the fat that is injected will stay in the area permanently, allowing you to enjoy long-term results.
Increase Definition in Certain Areas
Fat transfer is often used to increase definition in parts of the face, such as the chin and cheeks. However, it can also be used to enhance the shape and appearance of other areas of the body. For example, it can plump up your buttocks, enlarge the breasts by up to one cup size, or even make the hands look more youthful and contoured.
Low Risk of an Adverse Reaction
No medical procedure is completely risk-free. However, fat transfer is generally considered to be quite safe. After all, it is your own tissue that is being injected into your body. This means that there is virtually no chance of an allergic reaction.
Potentially Reduce Cellulite
If cellulite is your primary concern, you should speak to your plastic surgeon about treatments that are specifically designed to address it. However, if cellulite is of secondary importance to you, you may be pleasantly surprised by the results of your fat transfer. It can help to smooth out the skin in the buttocks on thighs, reducing the appearance of cellulite.
Easy Recovery
Most patients are able to go back to work within a week or so of a fat transfer surgery. Full recovery may take 4 – 6 weeks. As long as you carefully follow post-op instructions, you can expect an easy and predictable healing period.
Learn More about Fat Transfer Benefits
This blog post has touched on just some of the potential fat transfer benefits in Chicago that you could experience after you undergo this procedure. It could be just what you need to achieve the shapely body you have always wanted!
Meet the Plastic Surgeon
Dr. Irvin M. Wiesman is an experienced, board-certified plastic surgeon in Chicago. He is proud to be an active member of active member of both the American Society of Plastic Surgeons and the American Society of Aesthetic Plastic Surgery. Fat transfer is among the many services that he offers. To learn more about how he and our team may be able to help you look and feel your best, contact us at 312-981-1290.