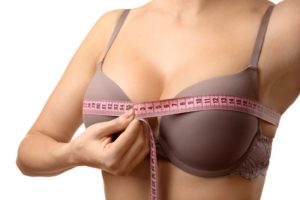 Many women are dissatisfied with the way their breasts look, but they hesitate to consult with a doctor to learn about their options. Is breast augmentation worth it? For many people, yes, this surgery is a great investment that never causes any regrets. This blog post talks about some outstanding benefits of breast augmentation that might just motivate you to visit your local plastic surgeon.
Enhanced Confidence
Many women feel self-conscious because they have small breasts, asymmetrical breasts, or sagging breasts. Breast augmentation, perhaps along with a breast lift, can address such issues and give you a figure that is pleasing to the eyes. You may find that you feel more confident in your everyday life.
More Wardrobe Options
Some women find that due to the size of their breasts, their clothing options are limited. Some garments might fit well around the waist and hips but seem baggy around the chest. As a result, these women may need to spend extra money on tailoring. A skilled plastic surgeon can make your breasts more proportionate with the rest of your body, so you can easily find clothes that flatter all of your curves.
Turn Back the Clock
Pregnancy, weight loss, breastfeeding, and the natural aging process can all affect how the breasts look and feel. If your figure has changed in recent years, a plastic surgeon may be able to help you turn back the clock and look like your former self again.
Recovering from Breast Cancer
Many women who are diagnosed with breast cancer must undergo a mastectomy. Some even have to have both of their breasts completely removed. While a mastectomy or double mastectomy can be life-saving, it can also affect how a woman feels about her body. Breast implants can help cancer survivors to regain their former curves and find renewed confidence.
Low-Risk Procedure
Of course, no medical procedure is completely risk-free. However, some surgeries, including breast augmentation, are generally considered to be quite safe. The risk of severe complications is very low. This is especially true when you partner with a skilled surgeon who has a good reputation.
Is breast augmentation worth it? That is a question that each patient must answer individually. For many women, though, this surgery is a great investment in their confidence and self-esteem.
Meet the Practice
Under the leadership of Dr. Irvin M. Wiesman, our practice proudly offers breast augmentation, breast lifts, and other surgeries that are designed to help patients look and feel amazing. If you are interested in learning more about our services, reach out to our Chicago office at 312-981-1290.