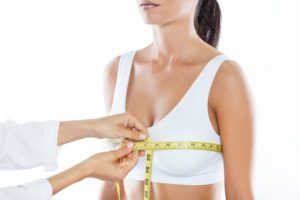 Breast reduction surgery can reduce back, neck, and shoulder pain, enable you to fit into a greater variety of clothes, enhance your self-image, and provide other benefits. However, it is understandable if you are a bit nervous about undergoing the procedure. You may wonder what to expect during while you are recovering from beast reduction surgery. This blog post provides a basic guide to the post-op experience.
Immediately after the Surgery
You will be put under general anesthesia for the surgery. As the anesthesia wears off, you can expect to feel groggy and tired. You will notice some dressings around your breasts. You may also have one or more drains.
You might be sent home the day of your surgery, but some patients must stay overnight in the hospital. Comply with your surgeon's recommendations and be sure to get plenty of rest during this first part of your recovery.
The First Stage of Your Recovery
The first stage of recovery from breast reduction surgery may last 3 – 4 weeks. During that time, you may have to wear a special bra, take special steps to care for your incisions, and avoid certain activities that could interfere with your healing process. For example, you should avoid strenuous exercise, and you should not lift anything above your head. You should also not lift heavy items, such as full grocery bags, vacuum cleaners, and small children.
You might experience some mild constipation during the first few days after your surgery. A fiber supplement may help. If necessary, you can use a laxative.
Any soreness from your surgery should gradually lessen throughout this portion of your recovery. Pain medications can help to manage your discomfort.
The Second Stage of Recovery
As you transition into the second stage of recovery, you can start to ease back into your normal routine. You may return to work, resume some of your usual chores around the house, and start working out again. You can also resume sexual activity with your partner. Be sure to listen to your body and not rush to do anything that you do not feel ready for.
You may get tired easily, and you might notice the sensation of fluid moving in your breasts. These things are normal and should go away over time.
Your breasts might feel numb or have intermittent "zinging" sensations. These issues usually improve during the months after surgery.
Complete Recovery
Most women notice that swelling and other post-op symptoms are completely gone within 3 – 4 months, but it can take up to a year before the incision scars begin to noticeably fade. It is important to be patient as you heal. If you have questions or concerns at any point during your recovery, you should feel free to reach out to your surgeon.
Recovering from breast reduction surgery can take a bit of time, but the benefits you experience from the procedure should be more than worth any inconveniences you experience along the way.
Meet the Practice
Dr. Irvin M. Wiesman is a board-certified plastic surgeon in the Chicago area. He and our team proudly offer breast reduction services and a range of other aesthetic procedures. To learn how we may be able to serve you, get in touch with us at 312-981-1290.